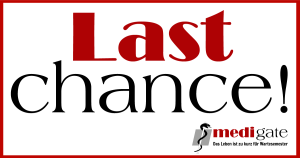 If you plan to start with studies in medicine, dentistry or pharmacy at one of Bulgaria's leading medical unversities, medigate is the reliable and experienced partner at your side!
When to apply for the academic year 2018/19
If you plan to start at one of our three partner universities that allow entry for the Winter semester, you should be aware of theses deadlines:
Please be aware that on these dates all relevant documents have to be physically at the Bulgarian university in the correct form (translated, legalized). Minor mistakes can lead to a non-consideration. If you have already studied outside Bulgaria and want your courses to be recognized, you should apply earlier (not the least as the lectures in higher semesters may start some weeks before those for freshers).
Important information for non-EU applicants
All applications from non-EU citizen go through a double-check at the Bulgarian ministery of Education. This can take a month, sometimes more. This is a reason why the medical universities have other deadlines for non-EU applicants, they should in fact apply much earlier. Furthermore, due to (usually) non-EU diplomas there is more paperwork to be done to get the application documents ready for delivery. Feel free to contact us for more information.
You want to learn more about your chances to enroll at one of Bulgaria's leading universities for medicine, dentistry or pharmacy? Then get in contact with the medigate-team for a free consultation. Apply now!