For the 2019 season there is again the great opportunity to start with your studies in Bulgaria in human medicine, dental medicine, veterinary medicine, and pharmacy in Bulgaria. Odds are good that you will get accepted, even with sub-optimal grades from school. medigate is your experienced partner and will support you with advice and action!
Deadlines for winter semester 2019/20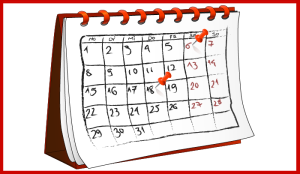 You can start at three Bulgarian universities for the upcoming winter semester 2019/20. Here are the relevant dates and deadlines:
Dealine for Medical University Plovdiv – last entry exams on 3. September 2019, the semester starts 1. Oktober 2019.
Dealine for Medical University Sofia – 12. September (for applicants who want to transfer in higher semesters: 20. August 2019). Two entry exams will take place on 24. August and 14. September statt (with optional preparatory courses the week before each exam). Semester beginns on 15. Oktober 2019.

Deadline for applications at Medical University Varna: Last entry exam (Biology / Chemistry) on 7. September 2019 – earlier exams on 13. April, 22. June and 27. July 2019. All dates for Varna. Semester begins on: 1. October 2019.
Dealines for summer semester 2020
If you prefer to start with your studies early in 2020, the Medical University Pleven is your choice (only medical studies possible).
Dealine for applications at Medical University Pleven: 01. October 2019, Entry tests end of October/early November in Pleven
All deadlines for EU-citizen, for applicants from third countries other dates might apply.
Transfer students
If you have already studied one of the mentioned medical disciplines and want to continue wioth your studies in Bulgaria: You are welcome, we have experience with such cases. Learn more in a free consultation with one of our experts.
You are interested and think about studying in Bulgaria? Then get in contact with the medigate-team and ask for a free consultation! Get in contact now!
Want to learn more about studies in Bulgaria?